What you don't know you need to know about Ireland!  Ireland is such a beautiful European Country. Ireland is an island in the North Atlantic, which features gorgeous coastal mountains in the west. The interior of Ireland has agricultural lowlands, with tons of lakes, bogs and wonderful rolling hills.
https://en.wikipedia.org/wiki/Ireland
The Republic of Ireland occupies approximately 83% of Ireland. Ireland being part of the United Kingdom has an Irish, or Irish Gaelic (a Celtic language), which is the country's first official language. This is still taught in schools, but very few native speakers remain. The Irish name for the Republic of Ireland is Éire (AIR-uh). English is and has always been the second official language and is much more common.
A little bit of history is the Celtic invaders from Europe came in the sixth century B.C. Tradition states that in A.D. 432, St. Patrick started converting all the Irish people to Christianity. England started seizing land in the 1100's, however many of the areas stayed in the Irish control up until the 16th century.
Then in the 19th century Ireland's population was growing and becoming ever more dependent on the potato for sustenance. The potato crop couldn't withstand the large amount of precipitation that continued to fall year after year in the 1840s. This would cause blight and the harvest would rot. Emigration and death actually brought the population down from 8 to 6 million by the year of 1856. Today, the population is only about 5.9 million residents which 4.2 of them are in the Republic of Ireland.
Finally in 1922 the Roman Catholic counties won independence, while mostly Protestant Northern Ireland remained under the British control. Since the time of independence, there have been so many fights claiming thousands of lives to unite the parties.
As 1998 hit, finally a peace agreement was signed by the Northern Ireland parties, Britain, and Ireland, which ended up with Ireland giving up its claim to the North. Now, the growth of Ireland promotes foreign investments, trades and huge industries such as electronics. The south of Ireland which is Waterford, is a growing area for business and retirement.
Ireland is a beautiful European Country that is a great place to visit and take vacations as well. Most wouldn't think of going to Ireland, however, it is continuing to grow and flourish. Check out the vacation areas in Ireland and if you are Irish, learn about your heritage by visiting Ireland.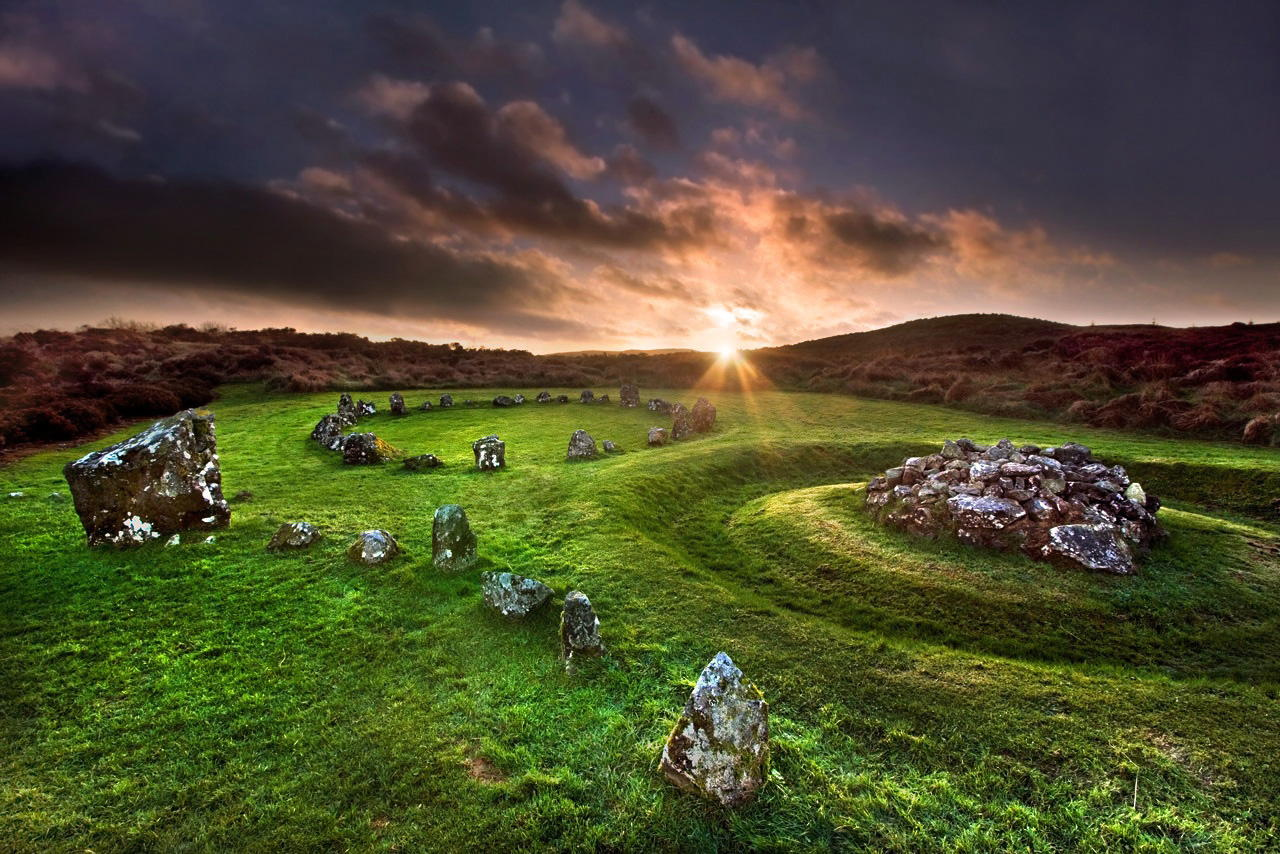 This small country has a big reputation, along with a beautiful ancient landscape and fascinating, friendly people. These Irish people will welcome you with such warmth. History is everywhere on this gorgeous island. Breathtaking monuments of prehistoric Ireland at Brú na Bóinne, Slea Head in Kerry and Carrowmore in Sligo. They have the wonderful ruins of Ireland's rich monastic past at Glendalough and Clonmacnoise.
The most recent history in Ireland is in the Titanic museum in Cobh and the Kilmainham Gaol in Dublin, which are both amazing. And there's history so new that it's still considered the present, such as best experienced on a black-taxi tour of West Belfast. Bottom line Ireland is a magnificent place to travel and visit in Europe.
Here's another link to enjoy:  http://www.lonelyplanet.com/ireland